Contact Us
We don't bite!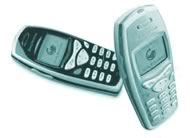 We encourage communication between NIS and our clients and welcome all the feedback we receive.

You are able to contact NIS by either:
Telephone:
Email:
enquiries@nisltd.co.uk
sales@nisltd.co.uk
repairs@nisltd.co.uk
Online:
Feel free to use our online enquiry form.
Location:
Norwich Instrument Services
Faraday House
Peachman Way
Broadland Business Park
Norwich
NR7 0WF
England


If you are visiting our offices or trade counter then this map may be of assistance.