Quality Management
Quality through and through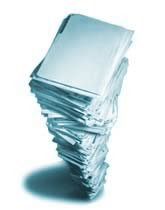 Quality management is fundamental to NIS and the calibration and repair industry. Without a consistent and repeatable approach a calibration certificate is quite literally "not worth the paper it's written on". Since 1994 NIS have been externally certified to recognised quality standards and are currently certified to ISO 9001:2015. We have passed every audit with flying colours and annually improve as well adapt the systems as our customers needs and requirements change. ISO 9001:2015 is the internationally recognised standard for quality. Certification to it reassures our customers that our organisation is fully committed to quality by continuously undergoing the scrutiny of an accredited third party quality auditor.
Our auditing company is BM Trada ,we have established relationships with their auditors who have a very good understanding of our practices, systems and our customer's requirements.
Every item that passes though NIS, be it new equipment or a repair from a customer, is all monitored, checked and re-checked to provide the customer with a reliable and consistent system meeting their particular requirements.
Our asset management programme allows our clients to dissolve responsibility for the quality of testing and trackability. NIS welcome external auditors from clients who have particular concerns over their testing and calibration programme.